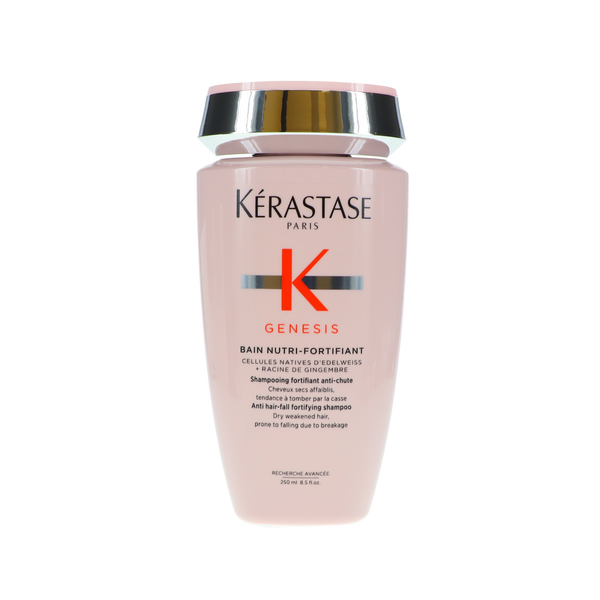 Anti hair-fall fortifying shampoo for dry weakened hair, prone to falling due to breakage.
Gently clarifies and reinforces fibre to reduce the risk of hair-fall due to breakage.
This rich formula forms an unctuous foam removing dirt and excess of oil while providing intense nourishment for dry hair. Its gentle cleansing action soothes and hydrates hair from root to tip, leaving a lightweight feel. Enriched with a potent combination of Edelweiss Native Cells and Ginger Root, it strengthens the fibre for intense resilience to reduce the risk of hair-fall. Hair is prepared to be treated, nourished and fortified with a fuller look.